Nigerian man recently created a scene in Abia state after disguising himself to look like an ace comedian, SabinusThe young man dressed in a blue and black outfit just like Sabinus and also rocked a short tie like the comedianEyewitnesses who spotted him in the streets thought he was the main comedian and they gathered around to catch a glimpse of him
A Nigerian man who looks like popular comedian, Sabinus, has been trending on TikTok.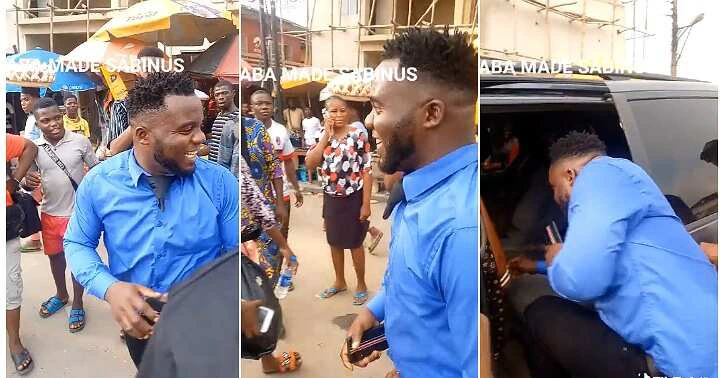 Eyewitnesses who saw him thought he was the original comedian and they gathered around him like they saw a celebrity.
The young man who actually looks like the comedian, rocked Sabinus' uniform blue and black attire, including a very short tie.