A young girl was captured in a panic mode as she trembled in anxiety after boarding a plane for the very first time.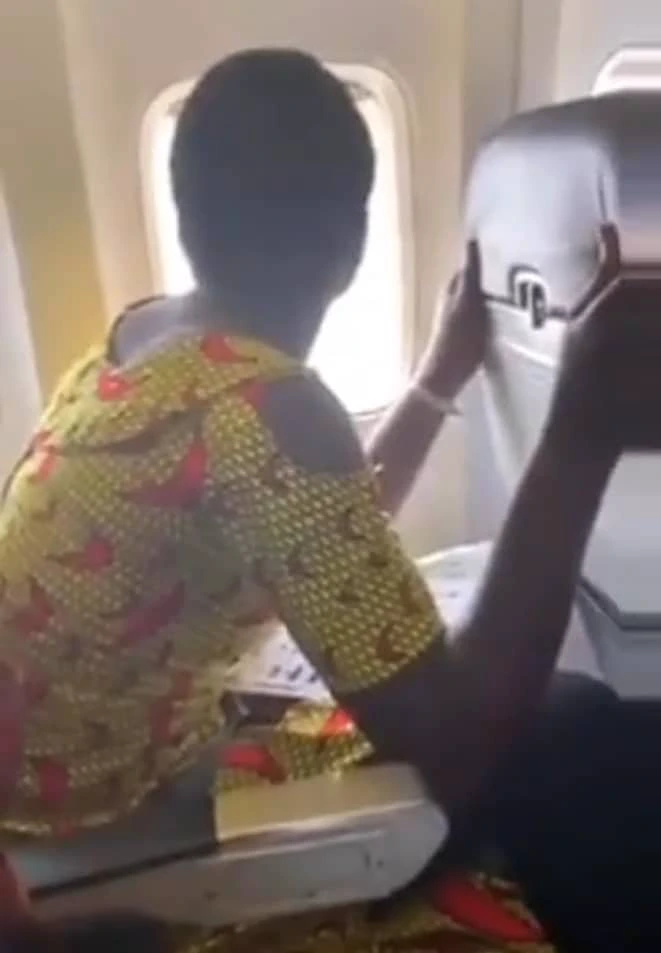 The young girl who reportedly works as a maid was taken on a paid trip to an undisclosed location by her boss.
In a video, she was overwhelmed with the feeling of flying for the first time in her life as she held onto the seat in fear.
She was obviously scared of heights as she kept looking out of the window and tearing up. Her feelings engulfed her and she wasn't able to control herself.
Although, one would have thought she'd be overjoyed and all over the moon for this first time experience but apparently, her tears were the only expression of her emotions.
Watch the video below: